Revive
Mariposa is the first editorial of our new Revive capsule collection.
Sourcing vintage fabrics, we embrace forgotten treasures and impose a circular approach.
Each piece is hand cut and finished individually to bring our center of attention to the details in the embroidery and laces of the one-of-a-kind fabrics.
Consisting of sets and single pieces, every garment stands for itself and tells its own story
- together with you.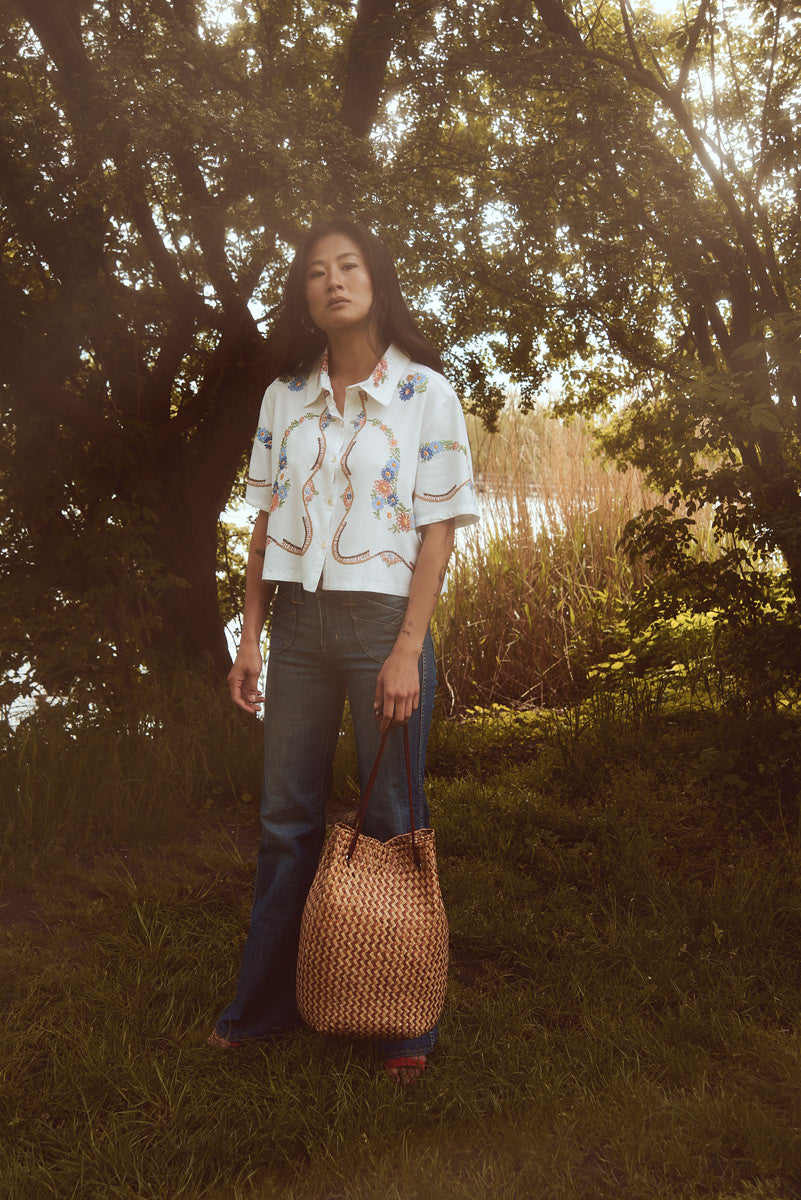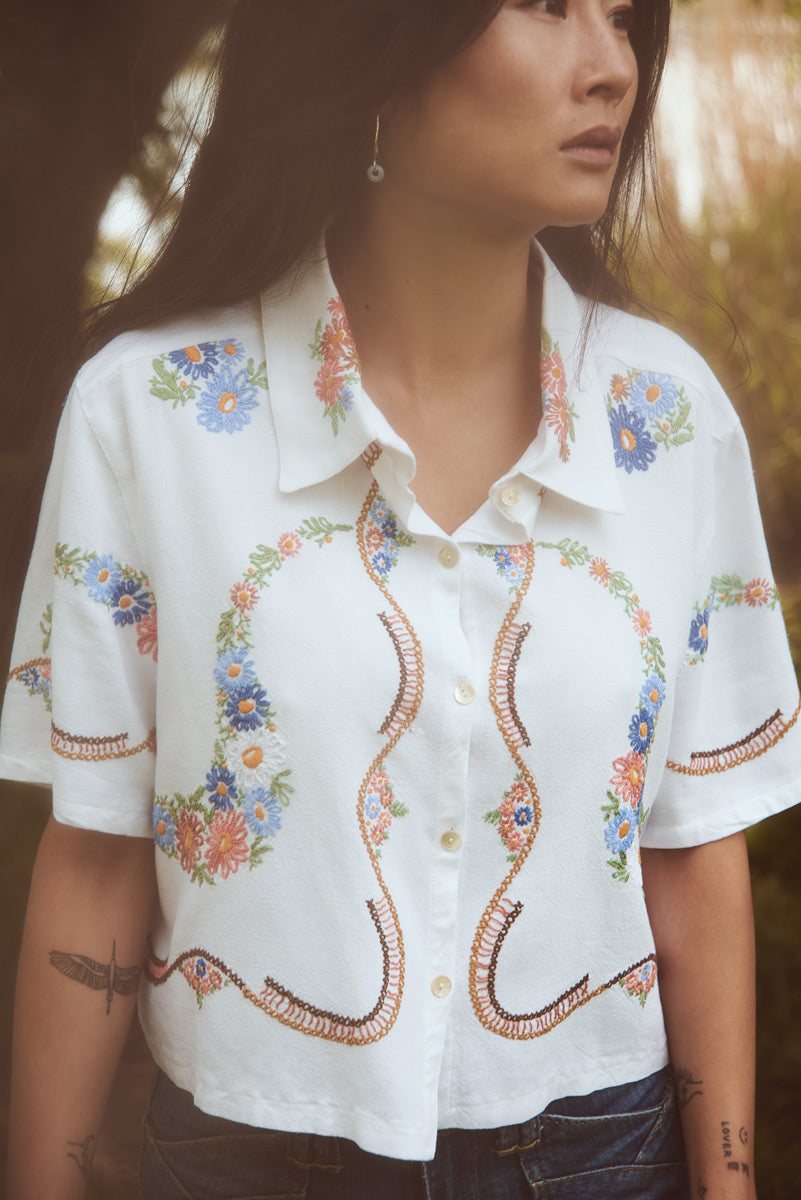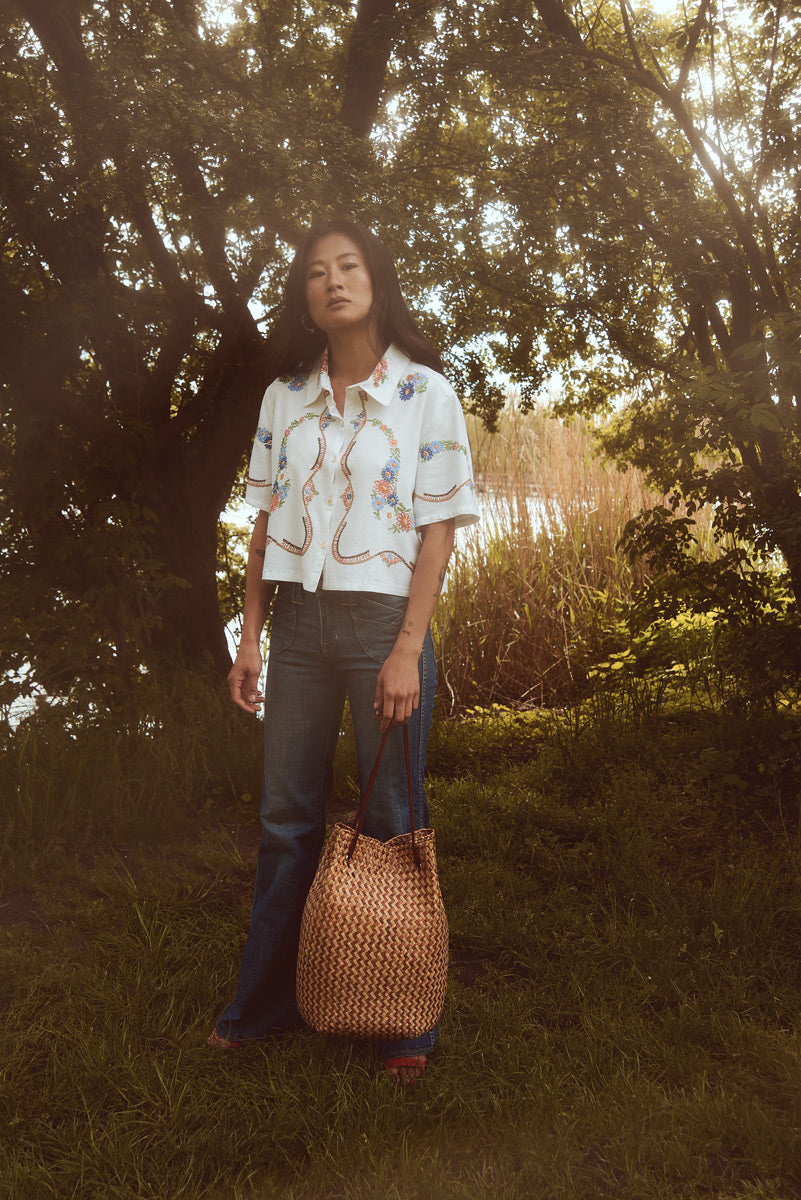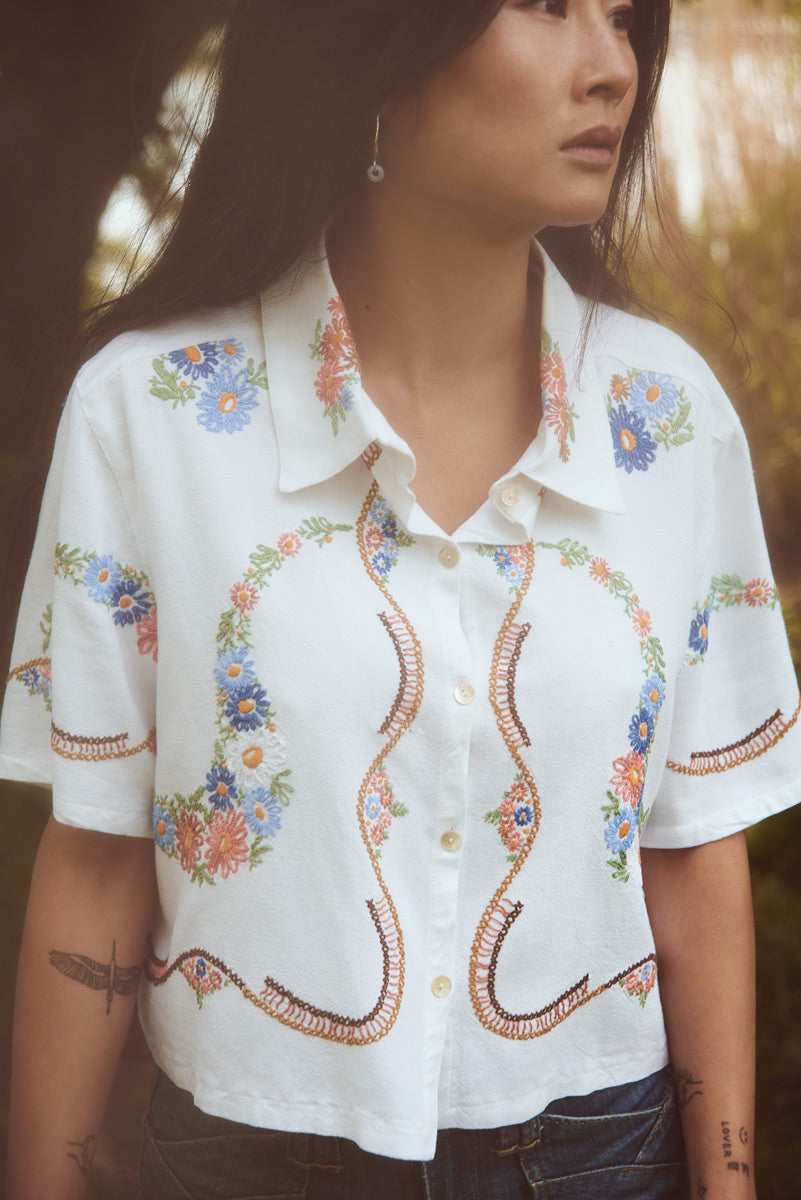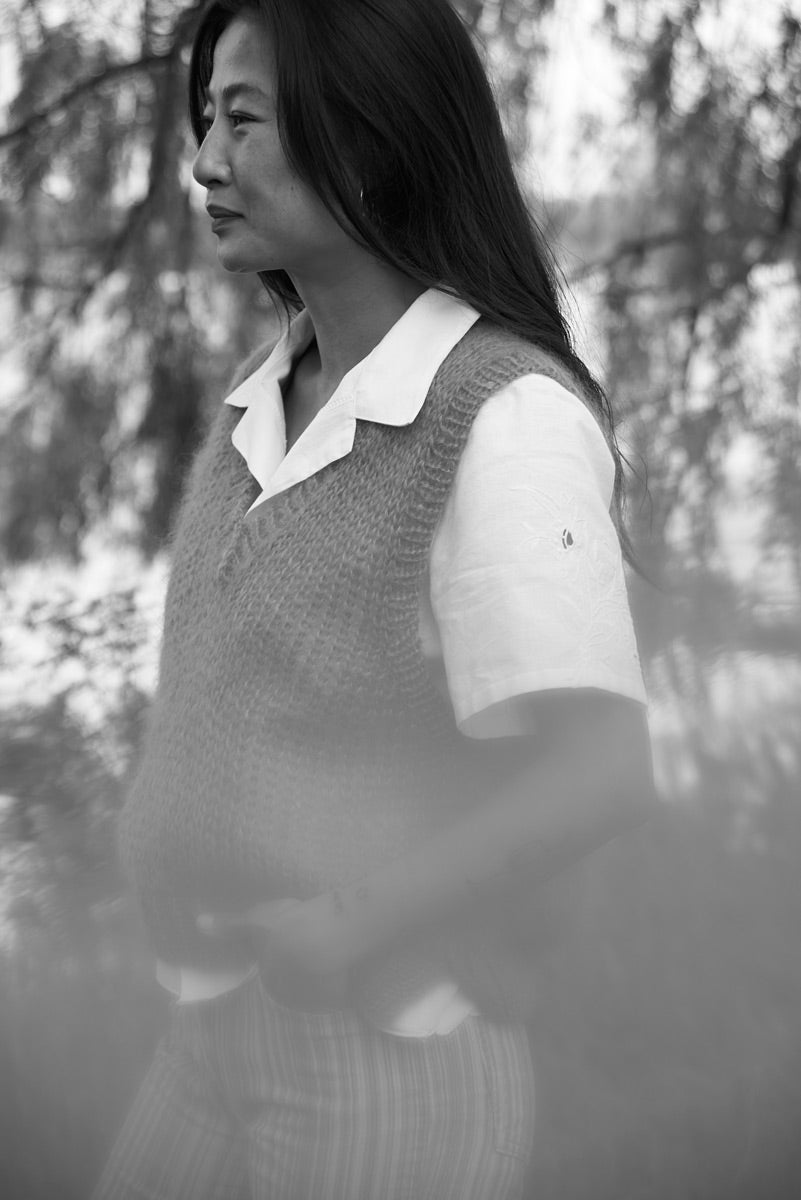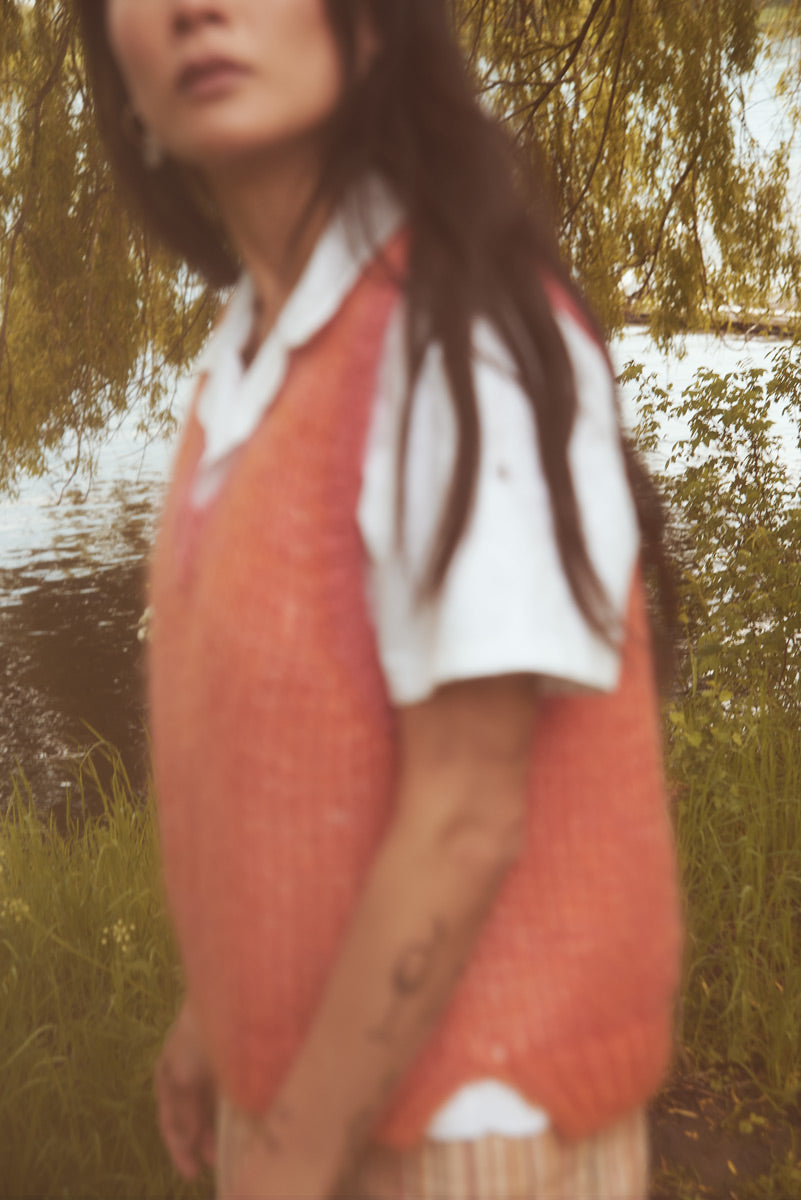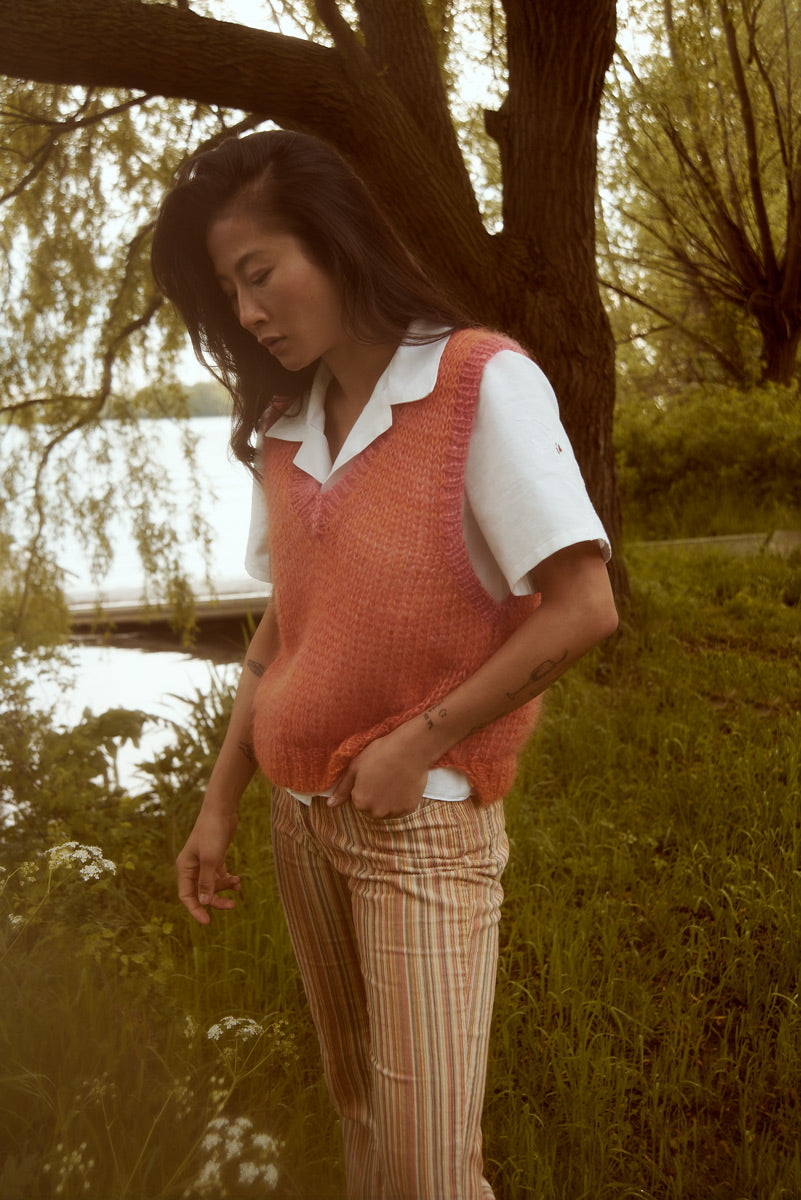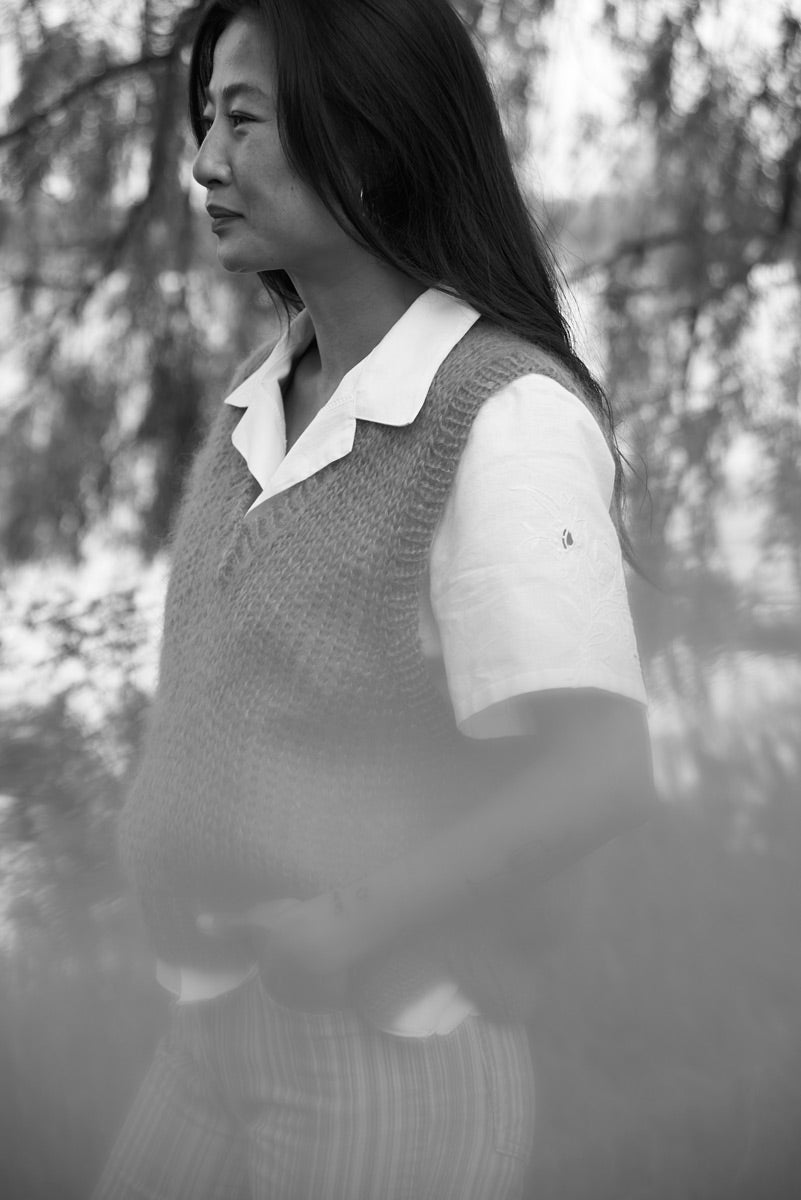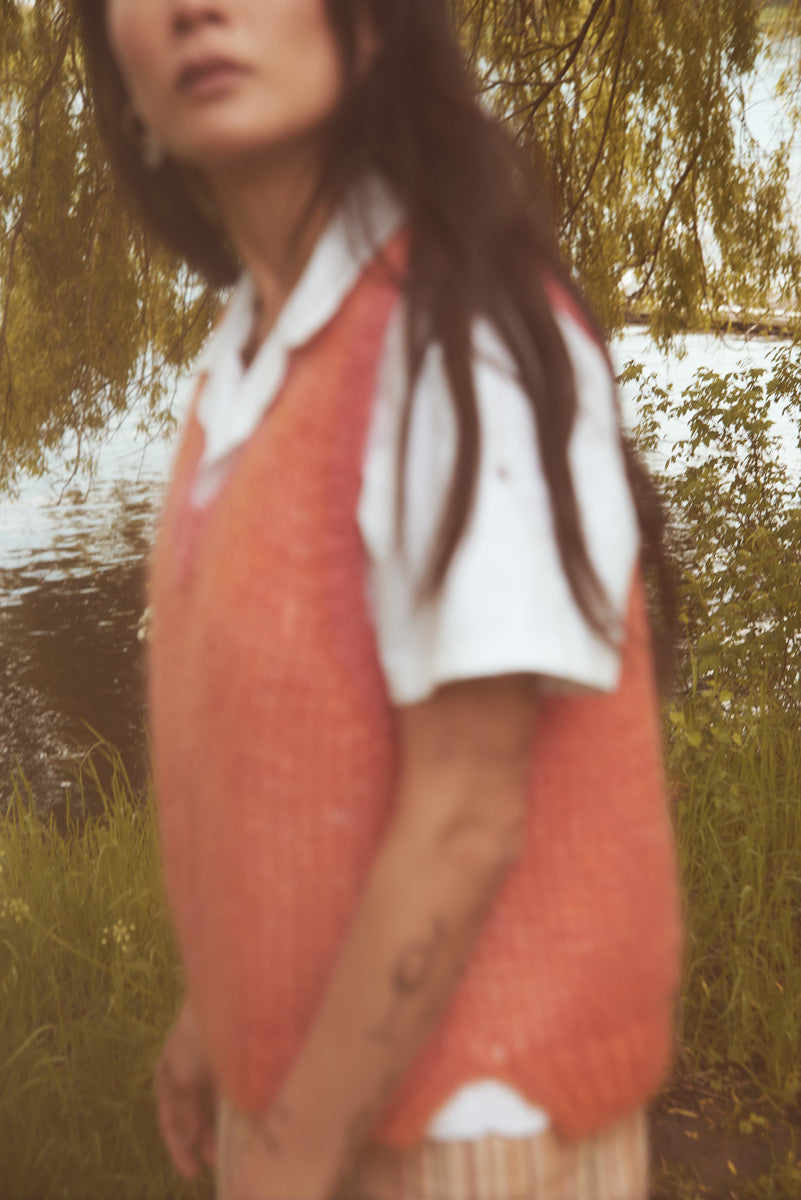 Vest Kristin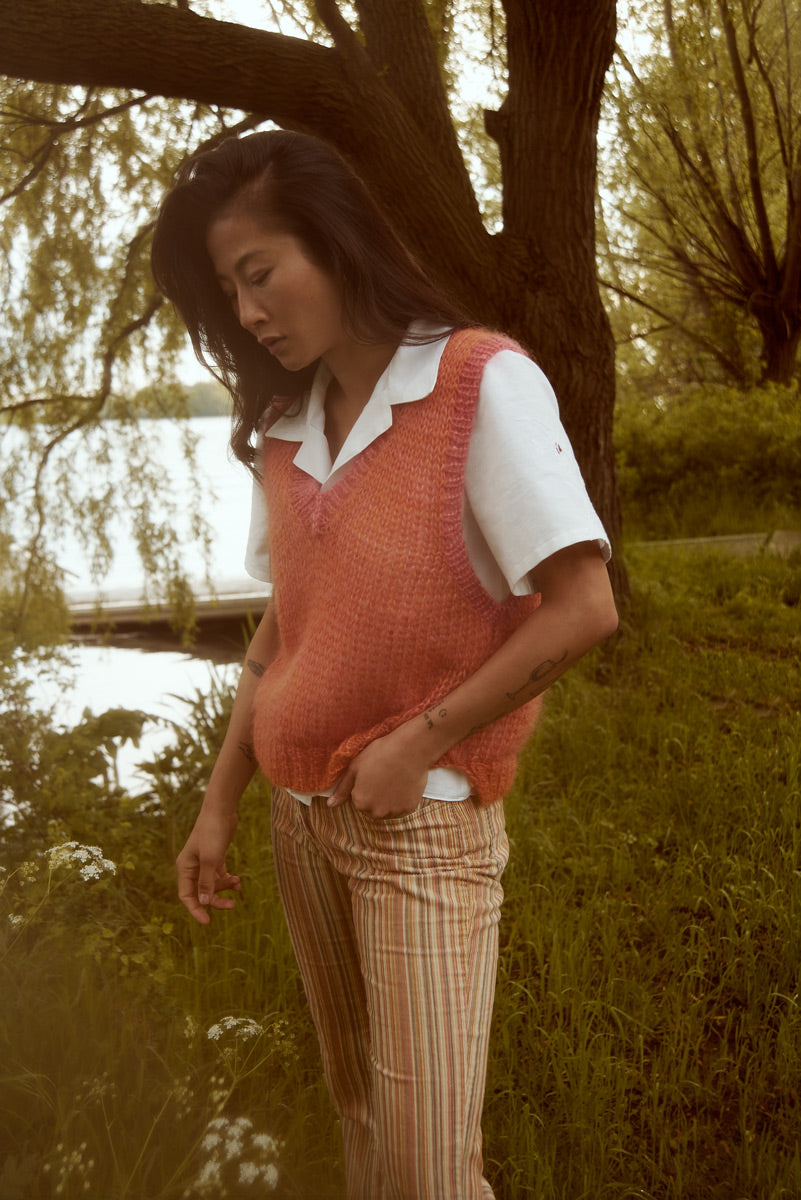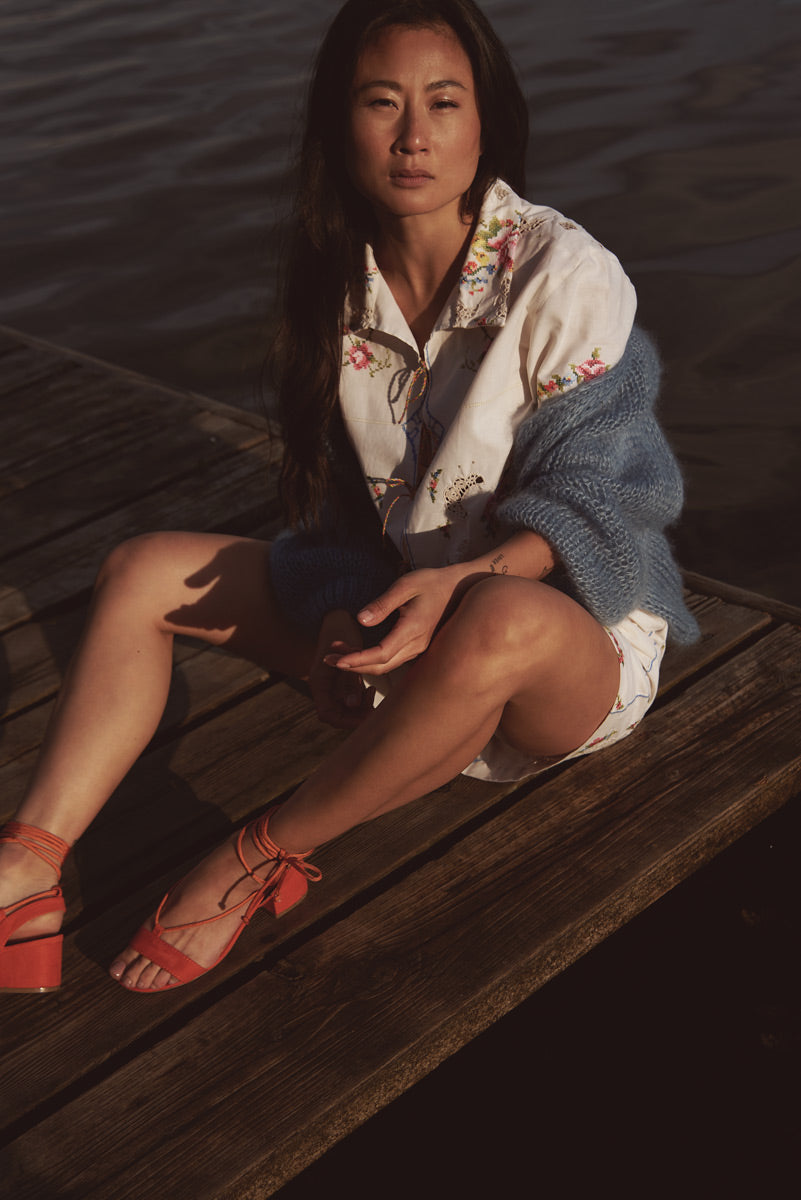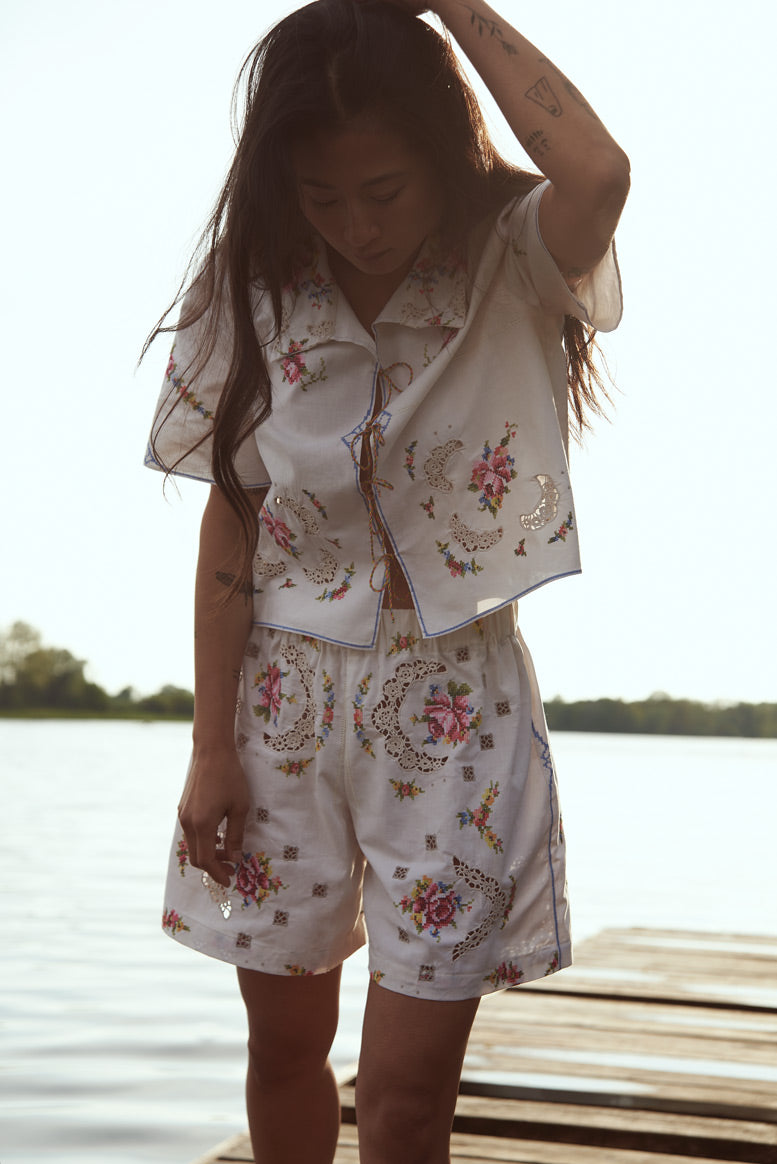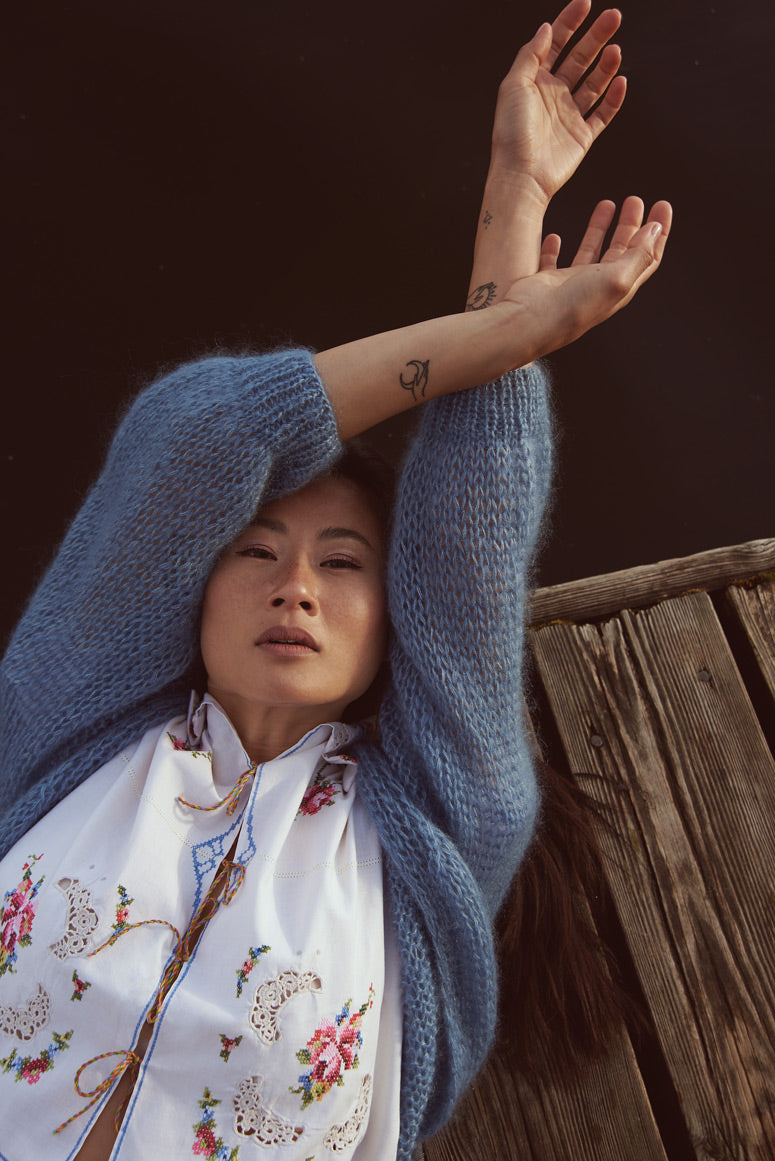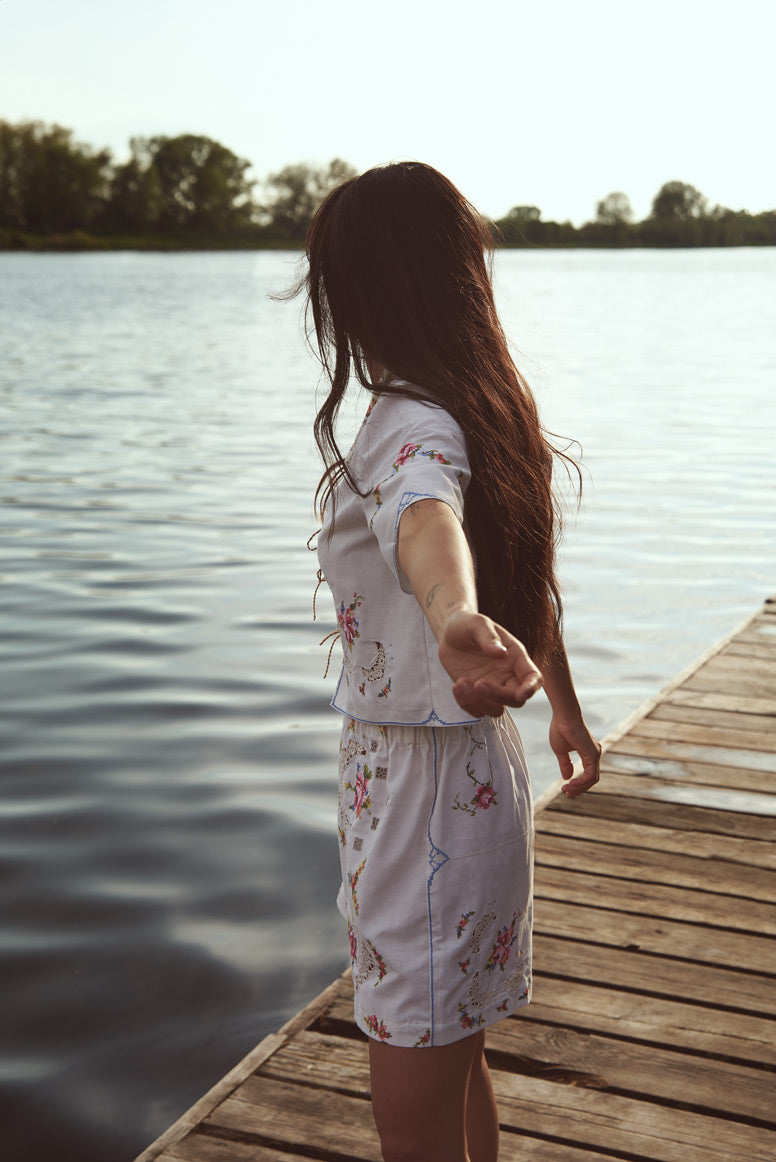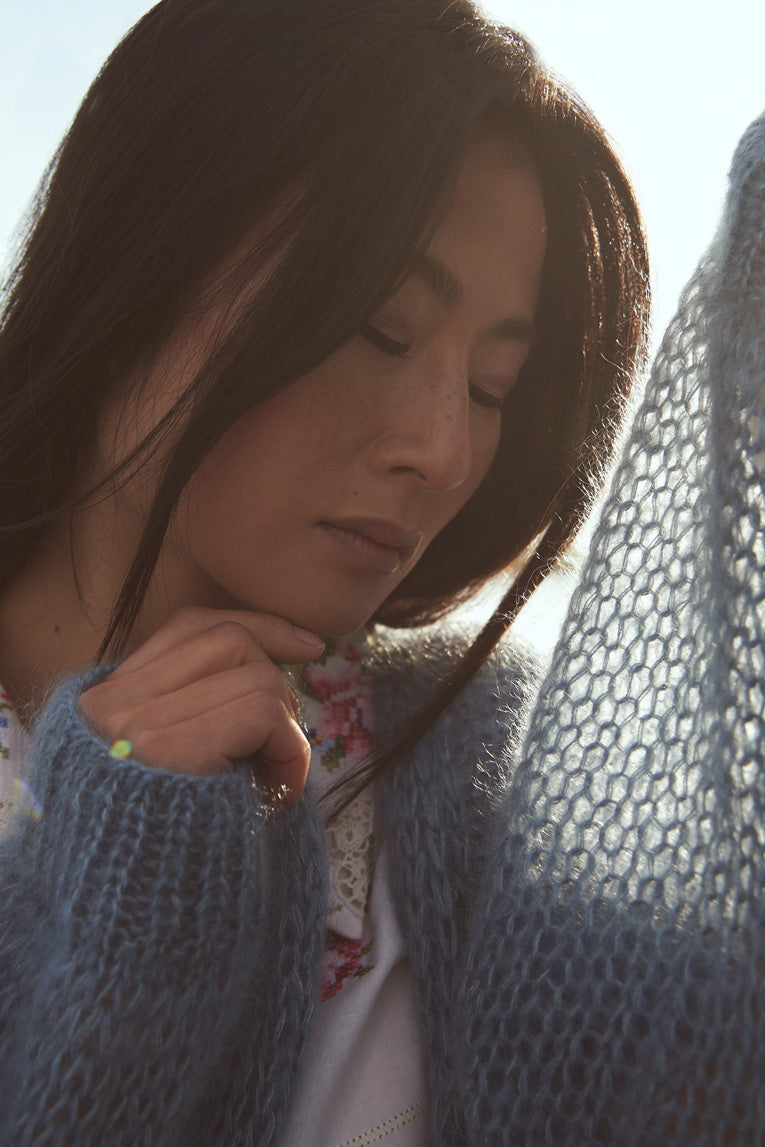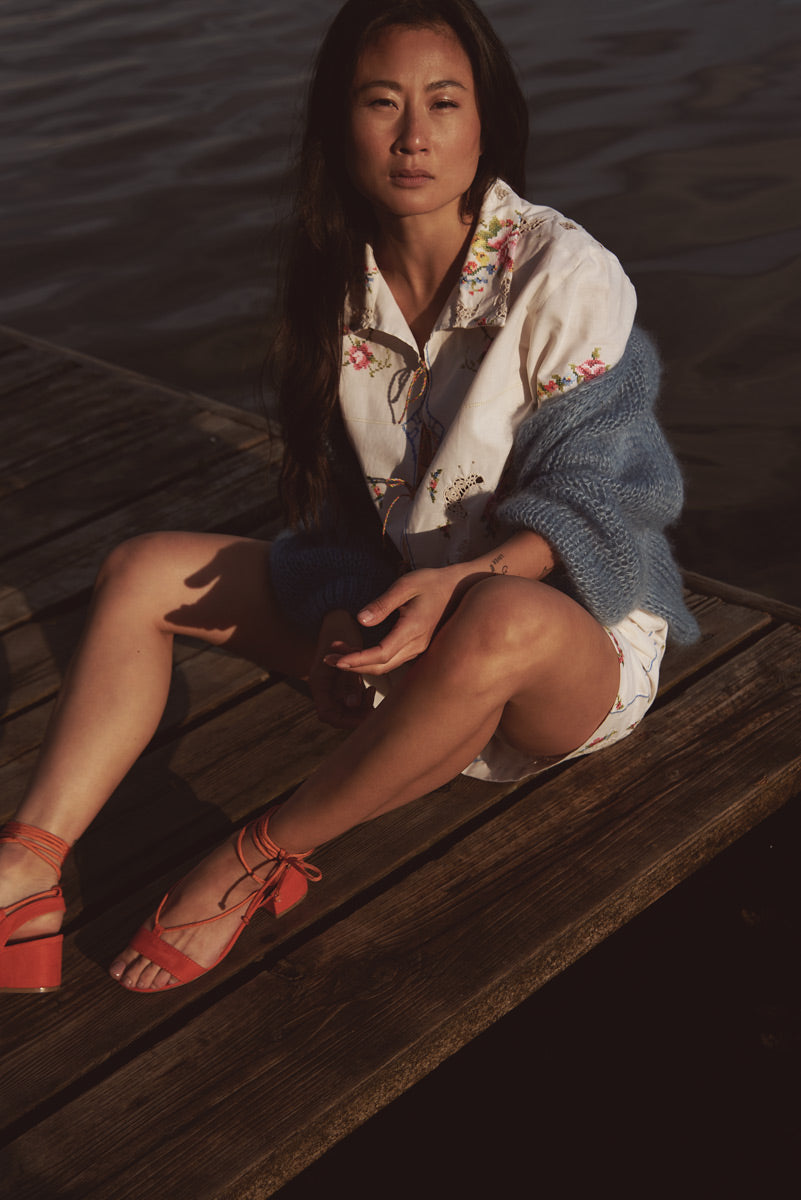 Set Freesia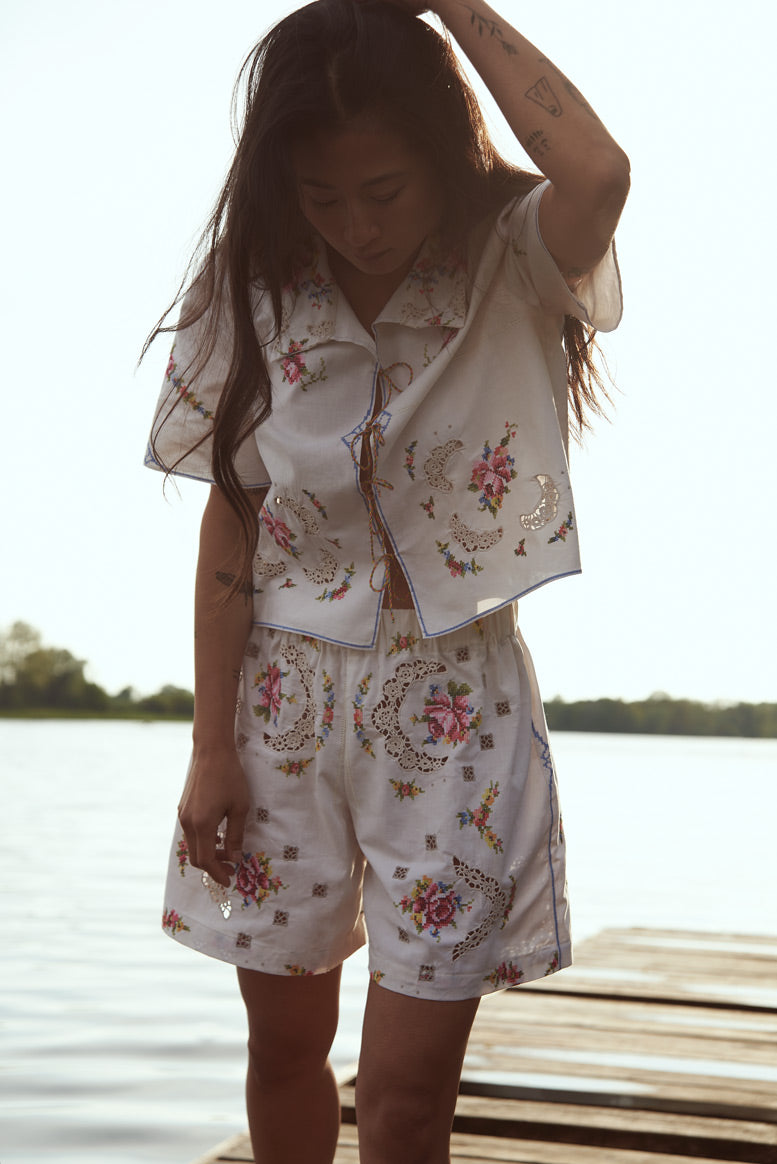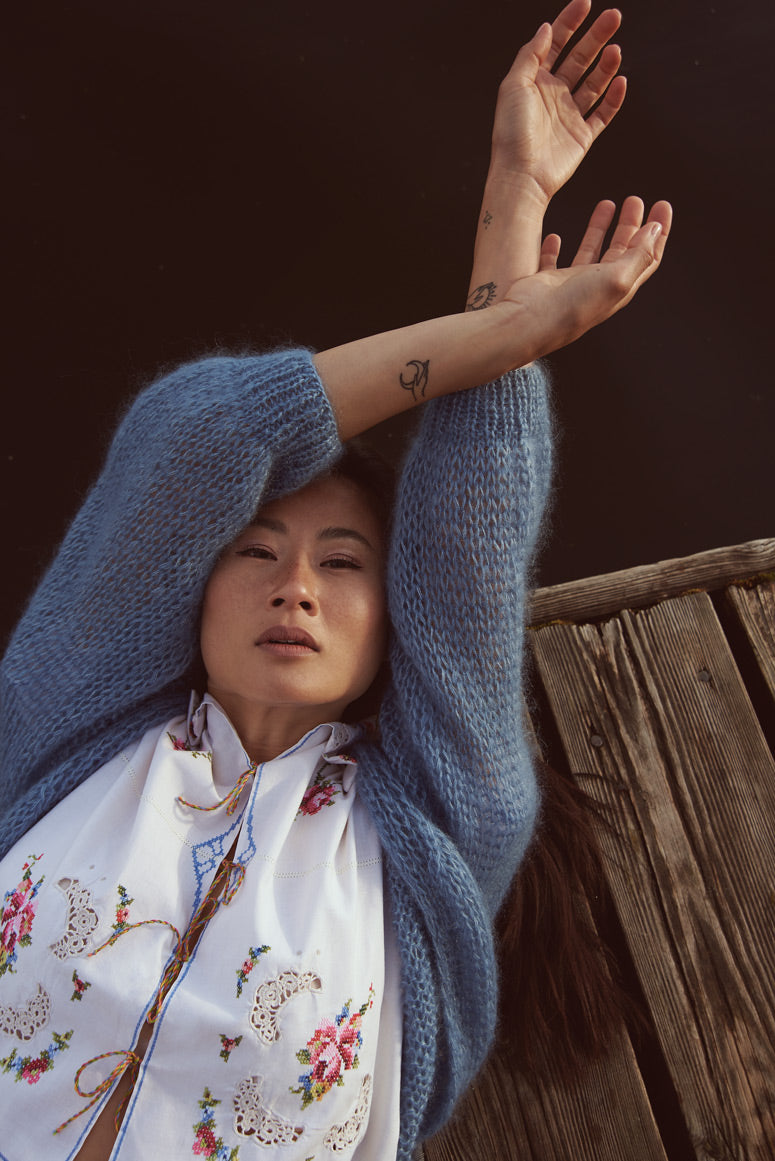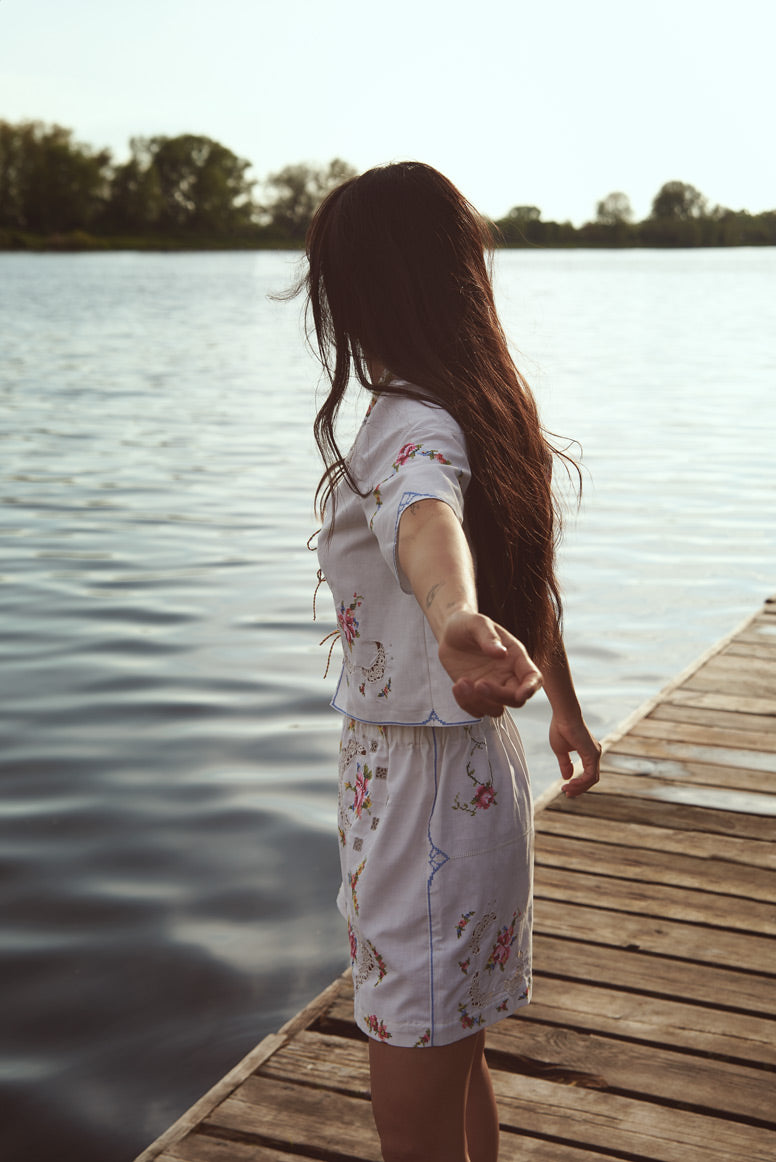 Cardigan Simone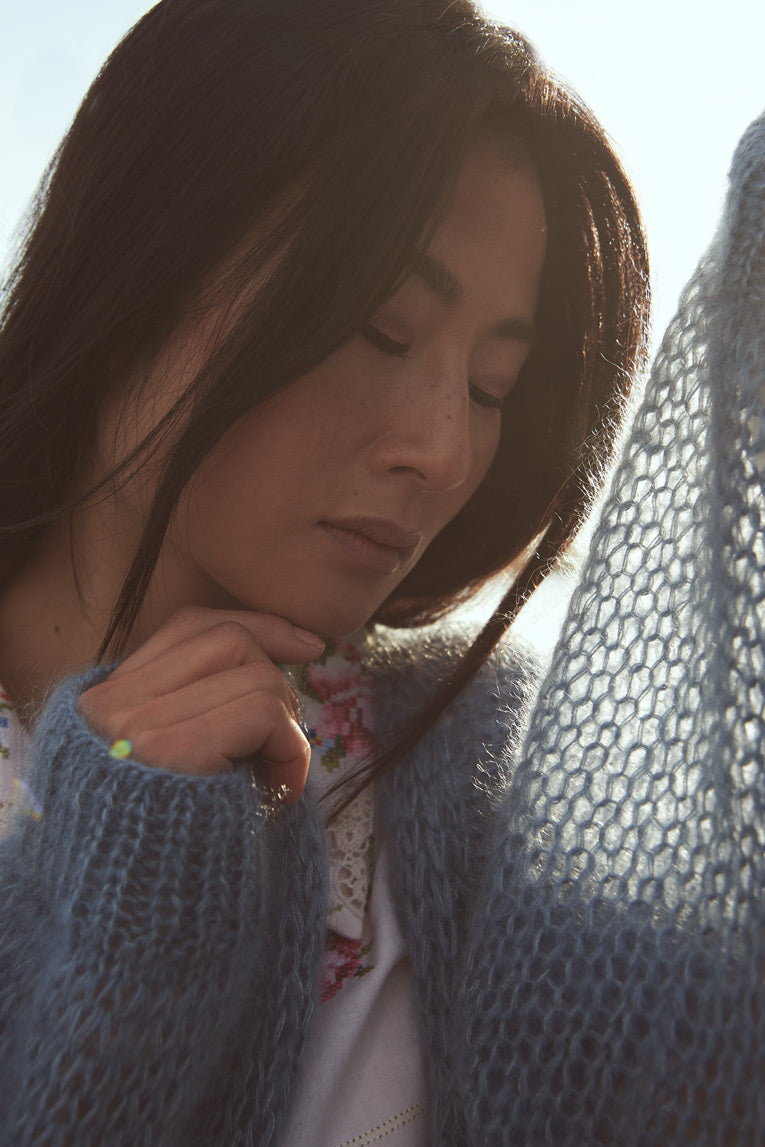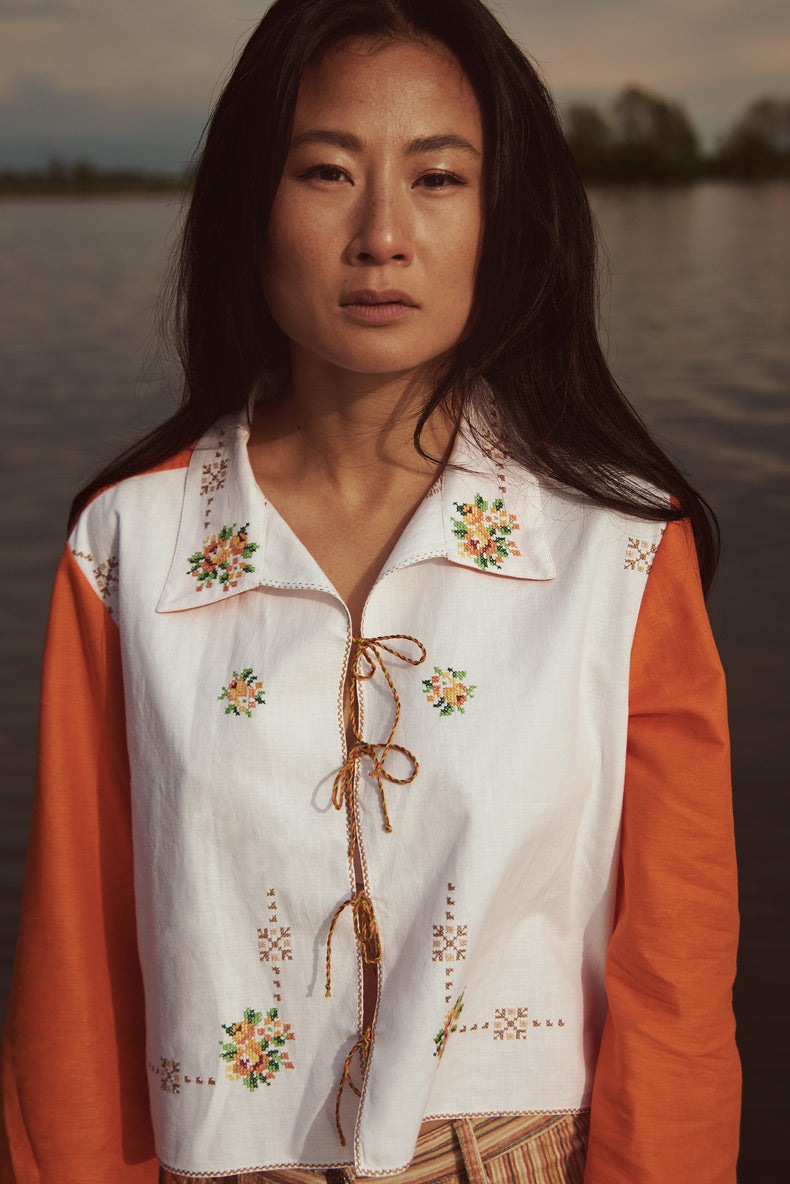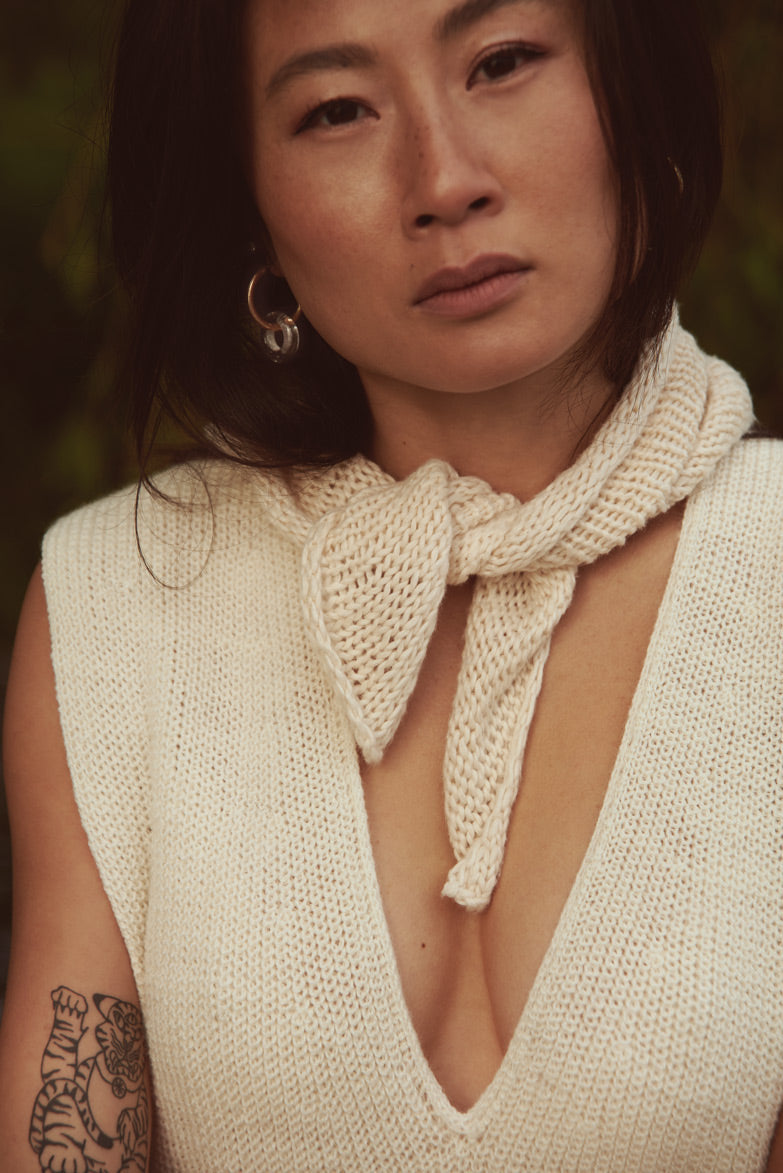 Blouse Marigold